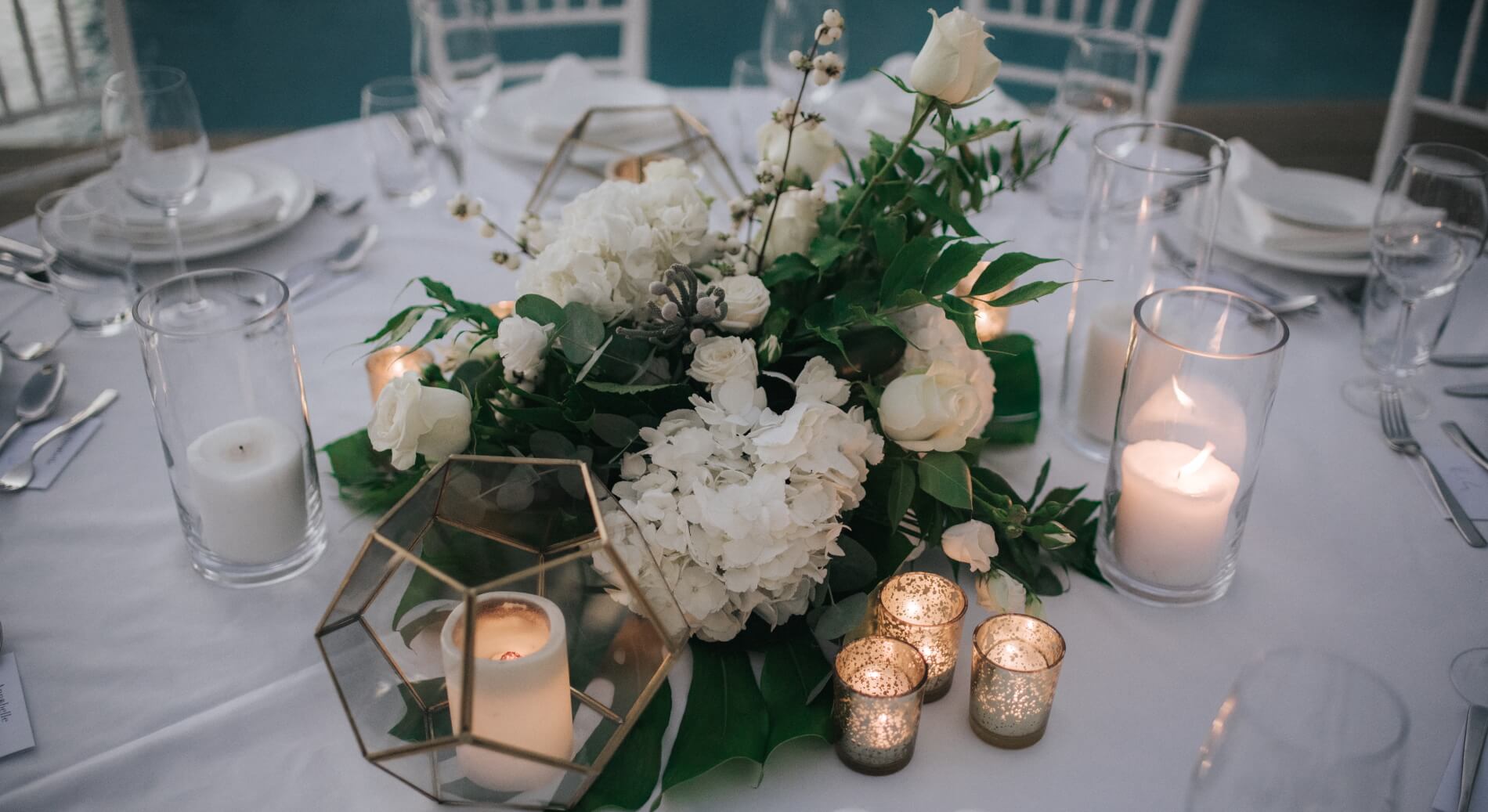 Frequently Asked Questions
In this section you will be able to find an answer to a possible question you may have about our services. In case the answer to your question is not listed there please send us an email and we would be more than happy to help.
---
A wedding planner is a professional who assists couples in planning and organizing their wedding. They provide guidance, expertise, and support throughout the entire wedding planning process, helping couples create a memorable and stress-free wedding day.
Hiring a wedding planner will save you time, reduce stress, and ensure that your wedding day runs smoothly and as you imagined it. Wedding planners have extensive knowledge and experience in the wedding industry, helping you choose the perfect venue for you, make informed decisions every step of the way, negotiate with vendors, and manage all the logistical details of your wedding.
It is recommended to hire a wedding planner as early as possible, ideally soon after getting engaged or at least a year before your desired wedding date. This allows the planner to assist you with venue selection, budgeting, and securing reputable vendors in a timely manner.
When planning a wedding abroad it is important to know your budget, how many people you'd like to invite and what type of venue you'd like to marry at (although your wedding planner will guide you in the right direction of this once you start chatting).
Absolutely! Wedding planners are skilled at working with various budgets and can help you allocate your funds in the most effective way. They will offer advice on cost-saving measures, suggest affordable alternatives, and negotiate with vendors to ensure you receive the best value for your money. Nevertheless, please don't forget that wedding planners are not magicians, so some things might not be available without increasing the budget (ex. arriving with a helicopter, having gold cutleries, etc.)
No, wedding planners are versatile and can assist with weddings of all types and sizes. Whether you're planning an intimate elopement or a grand celebration, a classic civil ceremony or a wedding celebration enriched with your customs and traditions, a skilled wedding planner will tailor their services to meet your specific needs and vision.
Yes, one of the primary responsibilities of a wedding planner is to coordinate with vendors. They will source and recommend trusted vendors, schedule appointments, negotiate contracts, and ensure that all vendors are aware of the event details and timeline. On the wedding day, the planner will oversee the vendor setup and manage any issues that may arise.
Yes, of course. On your wedding day, they will oversee the setup, manage the schedule, coordinate with vendors, and handle any unexpected challenges. This allows you and your loved ones to relax and fully enjoy the celebration!
Absolutely! A good wedding planner will work closely with you to understand your style, preferences, and vision for your special day. They will incorporate your ideas into the planning process and offer creative suggestions to bring your vision to life.
Your wedding should always be a reflection of your personality and your lifestyle, whether you are a casual person, a boho spirit or a glamorous one! Personalize your wedding by creating a theme that is a reflection of you or your culture and background. Guests love to see the different wedding traditions that each culture has, so why not incorporate some of those?
At least 6 months, preferably 1 year. Most venues get booked up to two years in advance in Cyprus and so do photographers, entertainers and even florists. Therefore, giving yourself enought time in advance gives you a lot more choices when choosing your vendors and venue.
Definitely! The wedding planner assists you with everything you require for your Big day – from venue and vendors through to documents, appointments, etc.